Apple Payments
Apple's own payment system, presumably ApplePay under the company Apple Payments will be coming soon. Just when periodically checking filings for MTL (Money Transmitter Licenses), I came across the California filing for Money Transmitter Licenses by Apple.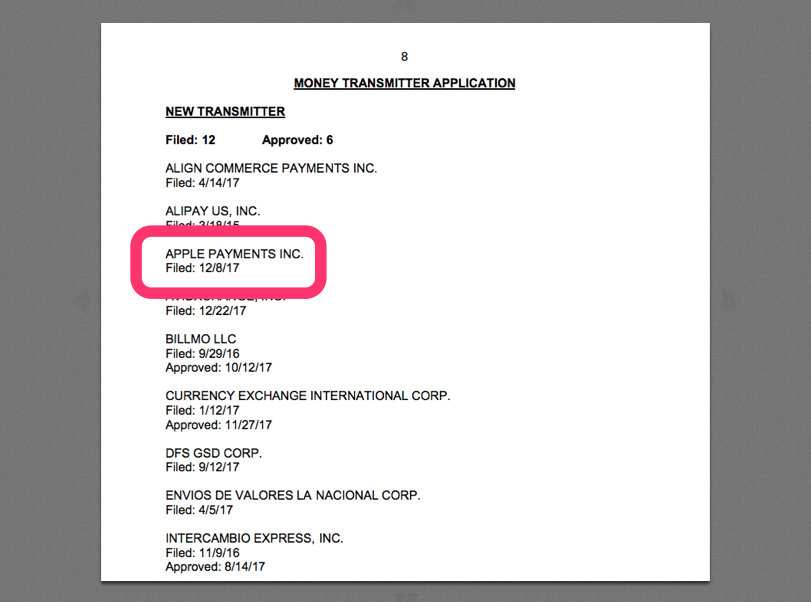 To be 100% sure it was Apple the iPhone company and not some other 'Apple', I cross-checked with the NMLS Database.
Sure enough, it is Apple (see the website and email address for Apple Payments):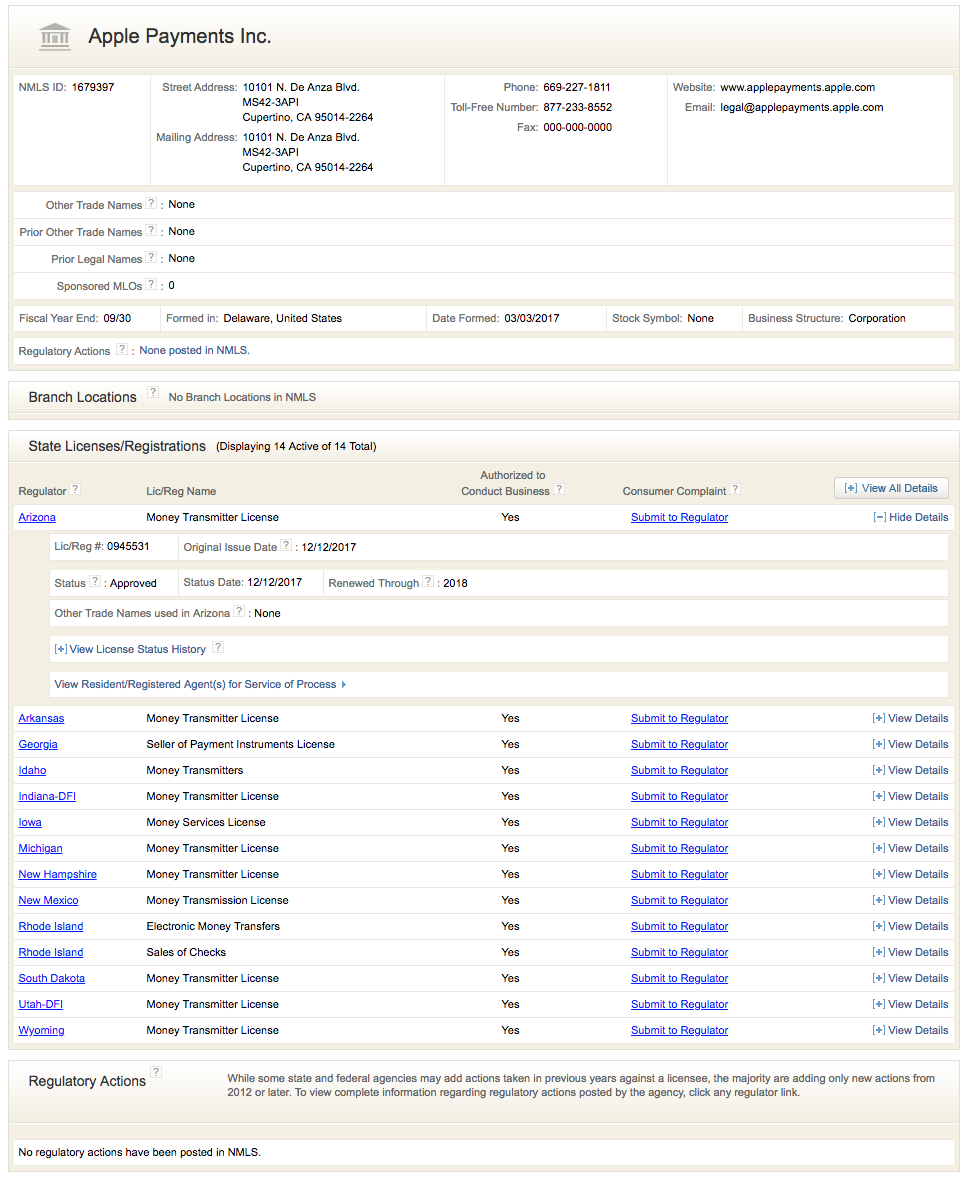 This presumably stems from the Person to Person Apple Pay feature Apple rolled out last year. Stepping up the game for PayPal and Facebook Messenger which are also in the P2P payments space (whilst Venmo, another PayPal company) is still king.