We are pleased to announce our Keynote speaker for the Abu Dhabi Innovation Jam, Mr Faisal Khan.
As a FinTech expert and certified speaker recognized for his achievements in banking and payments cross-border consultancy, Faisal's blog has been ranked as #1 on the Top 38 Fintech Blogs globally.
He has been voted one of the 38 Most Influential People to Follow in Fintech in Asia and works with various Venture Capital firms as well as Investment Banks to scout fintech firms, helping them raise Series A, B and C financing.
Faisal will speak about the good, the bad and the ugly in the race towards innovation and maintaining profits including:
– What are the opportunities and what do banks need to do to embrace it?
– What are the near term problem areas that fintech can solve for banks in the MENA region?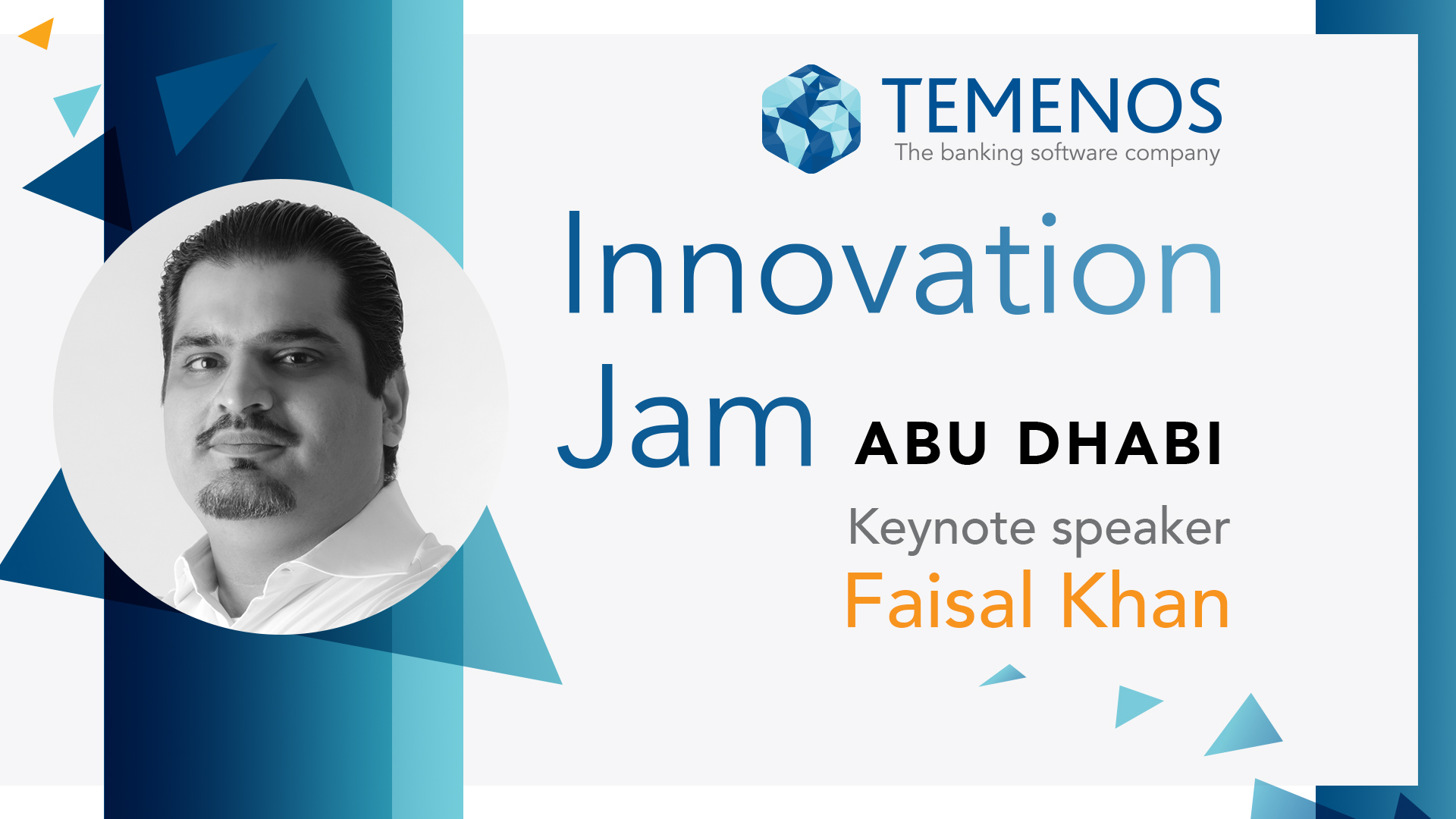 The Innovation Jams are back! For the third year, we are running our global competition to bring you the best fintech companies in collaboration with Abu Dhabi Global Market.
Join us this year at the Temenos Innovation Jam in Abu Dhabi and help us determine the winner of our fintech pitching competition. This is an exceptional meet up with industry leaders who will present thought leadership and share experiences around digitization and the adoption of fintech strategies by leading banks.
The date for the Innovation Jam in Abu Dhabi has changed and is now set on 15 April at the Abu Dhabi Global Market; ADGM Building; The Galleria.
If you would like to join us for this exclusive event, please register here.
Note: Spaces are limited!
For more information, please contact Emma Foley.
Join us at the Innovation Jams and you will:
see the latest innovations coming out of the fintech space through short 7-minute presentations from the best start-ups
hear from your peers and from Temenos about best practices for fostering innovation and collaborating with start-ups
have your say in who wins the regional heat and comes to the global final at TCF 2018 in Dublin
learn how you can take advantage of MarketPlace, Temenos' platform for facilitating the exchange of value between banks and fintech firms
If you didn't have a chance to attend this year, watch the highlights from our 2017 Innovation Jams.
Looking forward to seeing you there!
—
This page was last updated on March 4, 2018.