The best fintech podcasts are the ones that satisfy the criteria of being informational, interesting, updated and a whole lot entertaining. Which ones fit the criteria? Let's see. But first, a bit about podcasts and fintech in general.
Podcasts are a great way to news, information and even learn a few things. Whether it's during your morning commute, the gym or just enjoying a quiet evening watching the sunset, I always have my earphones plugged in listening to one of my favorite podcasters.
In recent years, podcasts have become quite a big thing as more and more people find them more convenient to fit into their daily schedule. As compared to a radio show that comes on at a fixed time every day, podcasts are more flexible. When we started the Around the Coin podcast, the platform had already become quite popular. However, there weren't many people talking about the Fintech, banking and payments industry.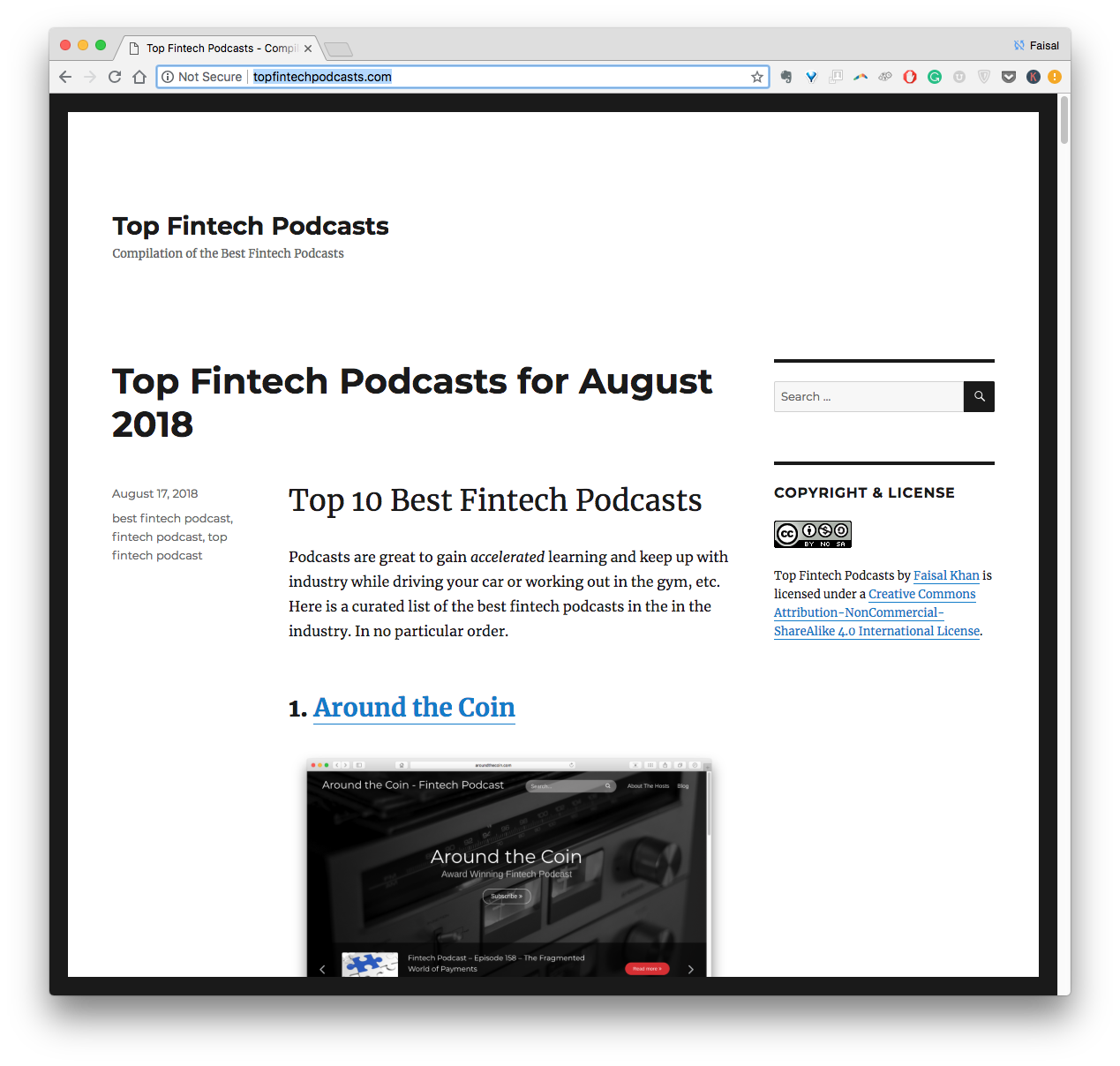 Today, there are a lot of informational and interesting podcasts so it's possible to choose the best fintech podcasts from the growing community. These podcasts are geared specifically towards discussing fintech related topics, innovations in the industry and the people who make it all happen.
I have put down my favorite fintech podcasts into a list. Let me know your favorites too!