Africa can best be summed up by a quote from Winston Churchill:
It is a riddle, wrapped in a mystery, inside an enigma; but perhaps there is a key.
It has its fair set of challenges, but its a great place to work with. Its not that easy, and yet, not that difficult either.
Africa is a a very important remittance continent. Most MSBs and MTOs based in the West shun Africa due to preconceived notions about work ethics and risk that the continent poses. Needless to say, such preconceived notions are mostly biased and unfounded.
If you look at the diagram below, it will show you how remittances are being sectored for each country.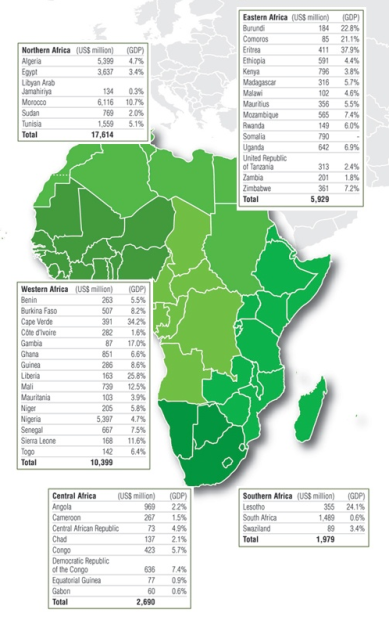 Countries in Africa, for years (and to date) are still one of the most expensive places to remit money into. This is due to the relatively weak banking and payment infrastructure across the continent than compared to say South Asia or South East Asia.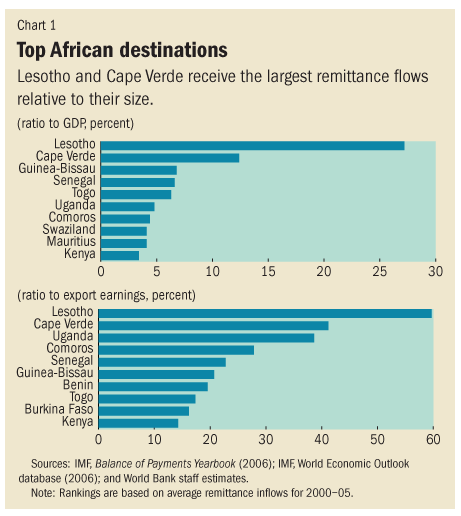 Most countries in Africa rely heavily on the incoming remittances to support their weak economies (as can be seen from the image date above).
Access to the African countries is particularly hard if you do not have on-ground presence and/or rock-solid partners. Sitting outside of Africa it is very difficult to determine which bank or MTO is the best one to work with. What are the legal and regulatory compliance issues? Who and Where offers the best settlement networks and payouts for remittances. How well entrenched are the AML/KYC systems of your partners.
We work with Tier 1 and Tier 2 MTOs in Africa, who are seeking to have an online money transfer solution from the US that is licensed. Be it traditional fiat currencies, pre-paid cards, Bitcoins, etc. we do it all. If you are a licensed MTO (or Bank) in Africa and would like to have access to the US Money Transfer market, legally, we can partner you up with a fully-licensed US Money Transmitter company.
All 100% legal. 100% legit.
Interested? Get in touch today so we can help you craft viable money transfer solutions from USA to Africa.

—
This page was last updated on June 1, 2023.
–