Payments are simply the act of paying or receiving an amount of money. Various means are used to transfer or send money from one person or business to another. The use of each depends on the sender or receiver's choice, convenience, and need. Some of these types include the following:
Cash
Cheques
Debit Cards
Credit Cards
Money Orders
ATM
Electronic bank transfer
Mobile payment services
Bank Drafts
In the money transfer and remittances industry, payments are the bedrock of all transactions. Whether you are sending money or receiving it, you will be using some kind of network or payment processor to complete your transaction.
Payments Services We Provide:
We Are Here To Help!
Payment, especially global, is an extremely fragmented ecosystem. As much as we would like to be believe everything works flawlessly, it is anything but the case. Startups, incumbents, and businesses that are engaged in the world of multi-currency payment transfers can find the field extremely daunting and confusing. Challenges can be from legal, licensing, compliance, human resources, funding, access to banking, etc. The list goes on and on.
This is where we can help. We provide a wide variety of services related to banking, licensing, partnerships, legal/regulatory, compliance, processing & settlement, alliance, network reach, and human resources.
Choose the appropriate section below to read more about each topic and how we can help you with your financial services needs.
---
Studies suggest that the payment processing market will rise to $569.2 billion by 2030 due to the increasing use of online digital payment methods and services. Your business can also integrate payment processing solutions like ACH, EFT, SEPA, or UK's FasterPayments to get ahead of the competition. Let us know how our solutions marketplace can help you.
Money transfer businesses, money transmitters, or money services businesses, all utilize the various payment services, networks, and processors that make up the payment ecosystem. Some prefer to work with licensed money transfer solution providers who can assist them in accessing the market through legal means and offer their services in different geographies and currencies. Others choose to become licensed money transfer operators themselves. Whichever path you choose, we have a wide variety of solutions and services that can help you take your business that extra mile.
Take a look around and get in touch if you see something that interests you.
Featured Solutions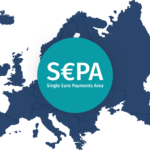 SEPA
Single euro payments area (SEPA) allows businesses working in these areas to make Euro money transfers conveniently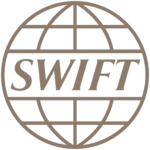 SWIFT
Swift provides a system for safe and secure money transfers – send and receive money through electronic methods or credit cards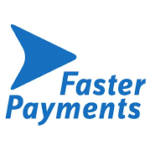 Faster Payments (UK)
The UK's Faster Payments system makes it faster for one bank account to send money to another without unnecessary delays
Contact us!
—
This page was last updated on May 25, 2023.
–