What Single Euro Payments Area (SEPA) Means
SEPA, or Single Euro Payments Area, is a regulatory initiative that makes cross-border payments in Euros faster and more convenient for countries that use the Euro. This set of rules and regulations for payments in euros allow businesses working in these areas to make money transfers between the member states affordably and conveniently.
What countries use SEPA
SEPA payments are used by 36 countries. The main participants comprise the 27 member states of the European Union, the 4 member states of the European Free Trade Association (Iceland, Liechtenstein, Norway, and Switzerland), the United Kingdom. The countries of Andorra, Monaco, San Marino, and Vatican City are participants in the technical schemes through their monetary agreements with the EU.
SEPA Payment System Explained
The SEPA payment system is a set of rules and regulations that make it possible for participating states to transfer money to each other in a faster and more affordable manner. These payments can only be made in euros because the system was created to only facilitate this currency within the euro-using countries.
SEPA comprises four payment processing schemes:
The SEPA Credit Transfer Scheme
The SEPA Instant Credit Transfer Scheme
The SEPA Direct Credit Core Scheme
The SEPA Direct Debit Business-to-Business Scheme
Credit Transfer Scheme
This scheme, also known as SCT, is used for transferring money between bank accounts.
Instant Credit Transfer Scheme
SEPA Instant Payment or SCT Inst is a system that allows for almost instant credit to be deposited in the payee's account. The delay is usually 10 seconds for most transfers.
Direct Credit Core Scheme
Core SDD is the basic debit scheme. It is to be used by consumers instead of businesses.
Direct Debit Business-to-Business Scheme
B2B SDD is for business users and banks are not obligated to participate in this scheme.
This system makes it possible for thousands of businesses and consumers to easily make and receive billions of payments in euros throughout the area. If you would like to learn more about this or other payment systems, please sign up for updated information.
Related Payments Systems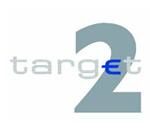 Target2
As a real-time gross settlement (RTGS) system, Target2 allows banks to send payment orders in euro for settlement into central bank money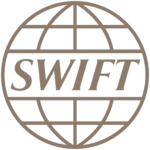 SWIFT
Swift provides a system for safe and secure money transfers – send and receive money through electronic methods or credit cards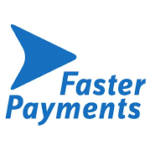 Faster Payments (UK)
The UK's Faster Payments system makes it faster for one bank account to send money to another without unnecessary delays
Contact us!
—
This page was last updated on September 13, 2022.
–