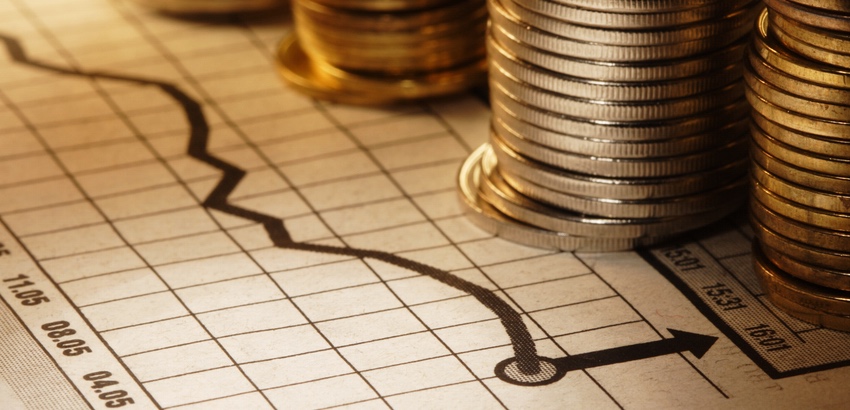 Money Transmitter License
US Remittance & Payments Solution: The Problem
The US Remittance market is one of the largest in the world. 2014 figures show US (outgoing) remittances were US$ 130.851 Billion (Source: World Bank)
An interactive view of Remittances around the World, especially the US can be seen here: https://faisalkhan.com/remittances
Banks, Money Transfer Operators and Commercial Companies outside the US are not allowed to solicit clients from the US without being registered with FinCEN and having Money Transmitter Licenses for each state in which they do business.
Ancillary reading: Access to US Money Transfer Market
In order to obtain Money Transmitter License coverage, there are two avenues of approach:
Obtain your own individual money transmitter licenses
Become an

Authorized Delegate

of an existing money transmitter license holder.
Read further: Own Money Transmitter License vs. Authorized Delegate
Obtaining your own money transmitter licenses is a very long and tedious process. It takes approximately 2 years to obtain them for all 50 US States + 3 territories (Guam, US Virgin Islands and Puerto Rico).
Companies outside the US or having a majority of their principal business outside the US are subject to even more scrutiny when it comes to applying for MT licenses.
Complete list of all the DFIs/State Regulators in the US.
US Remittance & Payments Solution: The Alternative
Unbeknownst to many, a viable alternative to Money Transmitter Licenses is getting an FBO (For Benefit Of) agent relationship / account from a licensed Nationwide chartered US Bank.
US State & National Banks are exempt from obtaining money transmitter licenses for each State.
By having a relationship with a US Bank for an FBO account, you are essentially provided MTL coverage and can now solicit clients from the US, legally, under your own brand name / company name.
However, finding a bank to work with you is the hard part.
To be 100% clear, what is being offered below is a relationship to an existing service provider that has an Agent Relationship with a Bank. With this, you can launch your own brand but you are tied to the payment service provider (who has the agent relationship with the bank).
Direct agent relationship is not being offered.
US Remittance & Payments Solution: The Banking Issue
Because of Operation Choke Point it is extremely difficult to find banks to work with, if you are a money transmitter company.
Banks throughout the US and the world are de-risking themselves from the money transfer business.
You'd be hard pressed to find a bank willing to open an MSB account for you, let alone provide you FBO status.
Read more at:
US Remittance & Payments Solution: The Offering
We provider access to a bona fide US Nationwide Chartered Financial Institution that works with companies wanting to engage in the money transmission and cross-border payments business.
In summary you will have access to:
Full FBO Coverage – launch product/service under your own brand name
ACH Payment Processing
Advance APIs for Payments
A bank account (access to banking problem eliminated)
Full-Dashboard Access to your money
Shorter go-to market timeframe
Settlement times are ACH standard. No extra days are added for purposes of float.
Funds are handled in US Dollars only. This means, the bank does not get involved in the conversion rate/FX, which is additional income for you.
Funds settled into your account can be pushed to your US Nostro account for further onward settlement.
Fees are based on a flat-fees + a very small percentage on a per transaction basis.
Full dashboard access to payments processed, pending and NSF.
US Remittance & Payments Solution: Checks & Balances
The following features for Checks & Balances are provided for:
Complete KYC (Know Your Customer) APIs
AML (Anti-Money Laundering) System
OFAC (Officer of Foreign Assets Control) Checks
SAR (Suspicious Activity Reporting)
Funds are FDIC Insured up to US$ 250,000
Additional Black/Grey list checking options
Customized Filters for transaction processing flags
Completely hosted by the Bank – you simply access via APIs
Optional: Complete white-labelled, customizable remittance front-end and back-end available, including settlement engine.
US Remittance & Payments Solution: Assistance
Optional assistance can be provided for:
FinCEN Registration
Developing a comprehensive AML/KYC Program Manual
System checks and balances to adhere to various consumer protection laws
Individual state reporting laws (as and where required)
Optional KYC mechanisms
Additional AML Monitoring Engines
US Remittance & Payments Solution: Robust Processing
The payment processing for ACH based transactions is quite advanced.
Minimize NSF
Provide access to bank account with intelligent parameters extracted about a user's bank account, activity and balance.
Reduce fraud to almost zero
Ability to prefund based on account balance (early payout). Pre-funding would have to be done by a 3rd party.
Multi-million Dollar processing per day capability.
Easily handle US$ 50-100 Million processing per month.
Well documented and Robust APIs
US Remittance & Payments Solution: Advance Features
Some of the advance banking features are:
Ability to provide you with running sub-accounts for your users
Individual dashboard access for users
Bona fide US Bank Account / Routing number to accept payments
Customized rules on how to aggregate payments into a pooled account
Bespoke naming convention: Payment being sent can show your name, or vanity names as per customer requirements.
SaaS Model. No investment in software, hardware, licensing, memberships, etc.
Provide APIs to do direct account credit on receive side.
Fully operational treasury module
Advance security built-in, 2FA and 4-eyes policy
Comprehensive Back-end reporting with optional customization available.
Ability to set multiple rates for transactions
Account locking & security
PDF, CSV and Excel export options from dashboard
US Remittance & Payments Solution: Fraud Detection
Optional fraud detection screening services available, natively.
Provides detailed transaction level reporting and detection in real-time for automatic screening
Sophisticated algorithms for fraud modeling which uses transaction history, geographic location, IP Address, etc.
Transaction size and velocity limits can be customized by the bank at the user level.
US Remittance & Payments Solution: Fees
The following are the proposed fees
One-time Introduction/Referral Fees: US$ 35,000
One-time Setup Fees as charged by Bank: US$ 10,000 (varies as per bank's assessment)
Monthly Recurring Fees: Between US$ 1,500 to US$ 5,000
Per transaction Fees: US$ 0.65 + 0.25%
Reserve Requirement: As per bank's calculation.
International ACH Charge: US$ 55.00
Domestic ACH Charge: US$ 0.65
Domestic Wire Transfer: US$ 15.00
Reversals: US$ 60.00
US Remittance & Payments Solution: Timelines
The following are the proposed timelines
Initial Assessment: 7 Days
Due Diligence: 14-21 Days
Contracts & Contractual Obligations: 21 Days
Sign-Off & Deposits: 3-5 Days
Implementation, UAT and Go-Live: between 30-60 days.
—
This page was last updated on June 1, 2023.
–