Public Advisory for Money Transfer Licensing in the UK
The Financial Conduct Authority (FCA) in the UK has implemented a stringent and restrictive approach to licensing, resulting in significant delays and a sharp decrease in approval rates. Entrepreneurs seeking licenses must carefully consider the challenges and requirements before proceeding. Read more here.
What is an SPI?
A Small Payment Institution (SPI) license in the UK is issued to institutions who have meet the requirements laid out by the FCA. The main criterion according to which the company can obtain the SPI license as opposed to the API license is the annual turnover of the company. This license is issued by the Financial Conduct Authority (FCA) in the UK, which is the regulatory authority that oversees the majority of the financial institutions that operate within the UK. Its main function is to ensure that these institutions maintain compliance and transparency, so that customers are not exploited.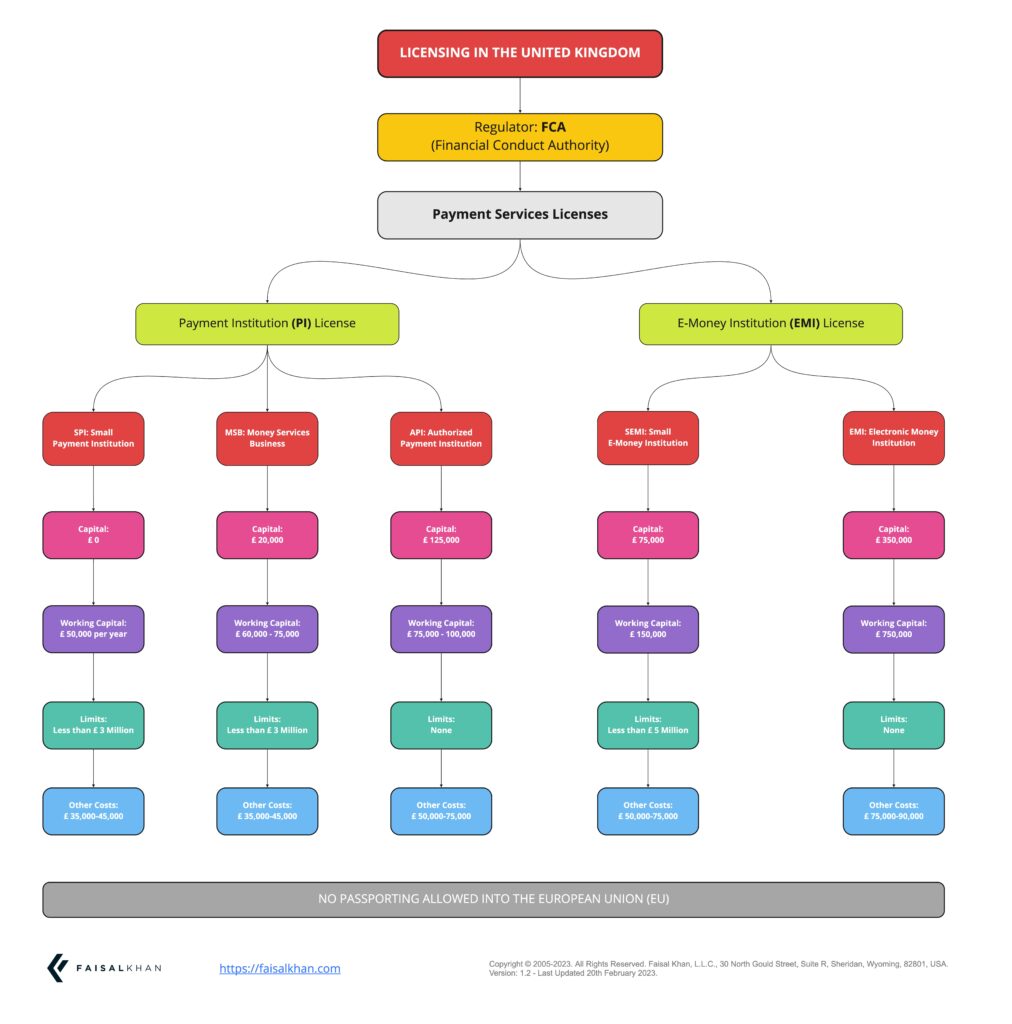 Download this as a PDF: Licensing in the UK by FCA for SPI API and EMI
What is the UK SPI License?
The UK SPI License is a compulsory license that every Small Payment Institution in the UK must have in order to be able to conduct a money transfer business. If you are a money transfer business that is initiating business in the UK, you might want to consider obtaining a UK SPI License since this is a starting application and has low fees.

Who needs a SPI License in the UK?
If you want to become a small payment institution (SPI) and offer payment services in the UK market, you need to apply to the FCA for an SPI licence. As set out in the Payment Services Regulations 2017, an SPI licence enables you to offer services such as remittance, payment processing, and operating payment accounts.
—
This page was last updated on June 7, 2023.
–